The Hood 401(K) Hoodie - Black & White
Sale price Price $30.00 Regular price
It's a New Year but the same Vibes: 
COLLECT, COUNT, STASH & REPEAT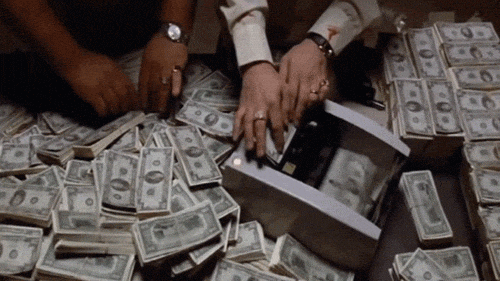 TLB's unisex hoodie not only provides comfort but features the financial planning that has been a symbol of saving in the hood for years. For many inner-city people, the shoebox served as your safe, your saving and checking accounts, IRA or brokerage account and filling it to the top showed financial stability. Now of days there are many ways to diversify, save and grow your money but your net worth won't grow without following the mantra on our hoodie:
Collect, Count, Stash & Repeat.
Featuring the TLB Back placement, a front pouch kangaroo pocket and adjustable hood built for coziness, the TLB Hood 401(k) hoodie can be a staple for any outfit.